All three major third party grading services have long recognized the existence of a doubled obverse die. We have already verified through purchases that the doubled die recognized by each service varies and does not always agree with the defined obverse double die.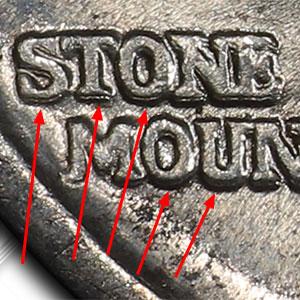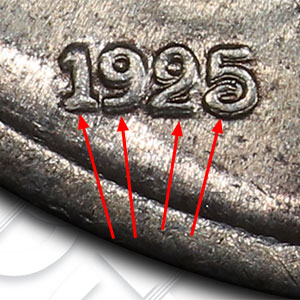 When any grading service designates a coin as a "Double Die Obverse" this is the classification it is given. The designation originates with the numbering system devised by Bill Fivaz and J. T. Stanton in the "Cherrypicker's Guide to Rare Die Varieties." FS-101 is the new designation and with FS-001 now obsolete. But we are discovering several different obverse double die varieties, so which one if the one listed in the "Cherrypicker's Guide?"
The coin is described as "Strong doubling on the date and STONE MOUNTAIN." We have several examples of this variety, but also when it is paired with a doubled reverse. So we know this obverse die was used with more than one reverse die. These images are from PCGS 34061487, an MS65 DDO/DDR example.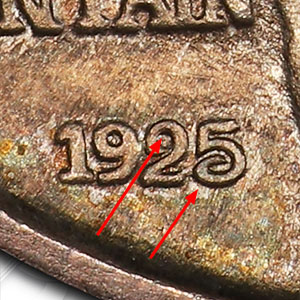 The 25 is doubled across the lower edge of both numerals but not doubled elsewhere. There is no other doubling on the obverse. This example is PCGS 11867289, an MS65 graded coin.